Aquis Stock Exchange / AQSE
Michael Berkeley
Glenn Collinson
Mark Goodliffe
Alasdair Haynes
Aquis Exchange Europe
David Vaillant
Jonathan Clelland
Graham Dick
Glenn Collinson
Nicola Beattie, Independent Non-Executive Chairman
Nicola was appointed as the independent non-executive Chairman of Aquis Exchange in March 2013. She is the founder and managing partner of Market Structure Partners (MSP). Prior to establishing MSP, Nicola spent 14 years at Merrill Lynch, most recently as head of the investment bank's market structure group in EMEA. Previous roles include spearheading the development of the trade reporting system BOAT and being a key founder of the alternative trading system Turquoise. Niki is also Chairman of XTX Markets Limited and currently serves on the board of IRESS a financial technology company and agency broker Kepler Cheuvreux.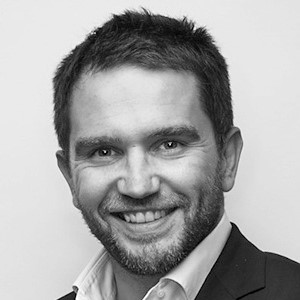 David Vaillant, Independent Non-Executive Director
David is a Non-Executive Director of Aquis Exchange PLC and Chairman of Aquis Exchange Europe SAS (since September 2019). He joined the board in June 2020. David is the Global Head of Finance, Strategy and Participation at BNP Paribas Asset Management. He started his career as a lawyer with Skadden, before joining the French Central Bank. He then held several positions at BNP Paribas CIB / Corporate Finance, notably Head of Banking for Europe, Middle East and Africa.
Richard Bennett, Independent Non-Executive Director
Richard is an HSBC veteran having spent over 30 years there, most recently as Group Managing Director and General Counsel. He is a consultant to the global executive committee of Norton Rose Fulbright.
Jonathan Clelland, COO
Jonathan is the COO of Aquis Exchange. Prior to joining Aquis he was the COO of HSBC Investment Bank Corporate Finance Division and of Shearman & Sterling London, one of the largest global law firms.
Alasdair Haynes, CEO
Alasdair is the founder and CEO of Aquis Exchange. He is the former CEO of Chi-X Europe and was responsible for growing the business into Europe's largest equities trading platform and into profitability before its sale in late 2011. Prior to that, Alasdair spent 11 years heading up ITG's international business, pioneering the introduction of electronic trading and crossing into the European and Asian marketplaces. Alasdair began his 30 plus-year career in the City with Morgan Grenfell and has held senior positions at a number of investment banks, including HSBC and UBS.
Mark Goodliffe
, Independent Non-Executive Director
Mark is a Non-Executive Director of Aquis and Chairman of the Audit, Risk and Compliance Committee. He joined the Board in March 2018.
Mark is the UK Chief Financial Officer of Rea Holdings plc and an independent Non-Executive Director and Chairman of the Audit Committee of CME Trade Repository Ltd.
Mark Spanbroek, Non-Executive Director
Mark Spanbroek is a non-executive director of Aquis Exchange. He is also the chairman of the Futures Industry Association's European Principal Traders Association and the chairman of the supervisory board of TransTrend BV. Prior to this, he spent nine years as a director of GETCO Europe Limited, the global independent market making firm. He began his career with Amro Bank and spent 15 years with Dutch market maker Van der Moolen before joining GETCO in 2002.